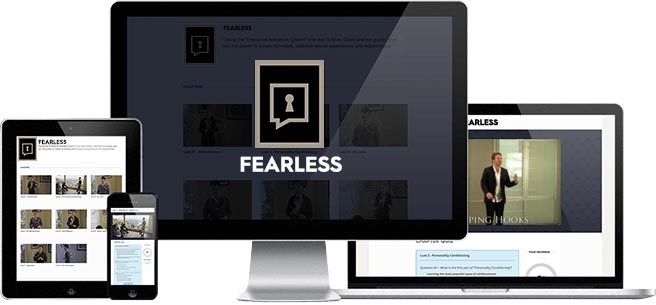 THE SYSTEM (NOT FOR SALE ELSEWHERE)
Footage from the private seminar filmed in our Beverly Hills mansion, where the secrets to lust-inducing addiction are revealed. Includes talks from three surprise guests. I'll get *lifetime access to video, audio and transcripts* of the entire course.
---
INSTANT CONFIDENCE UPGRADE
($497 value) – The subliminal mind programming tool for installing the "inner voice" of a confident, charismatic man.
---
7 COMMANDMENTS OF DATING 9'S AND 10'S
($197) – The secrets to keeping desirable woman loyal, loving and committed to you... as taught by the man who's dated many of them.
---
R-RATED TEXTING (NOT FOR SALE ELSEWHERE)
Tips and techniques for bringing out a girl's naughtiest side, including the step-by-step process for escalating, exchanging photos, and more.
---
Total Value: $1258.00
You Pay Today: $67.00